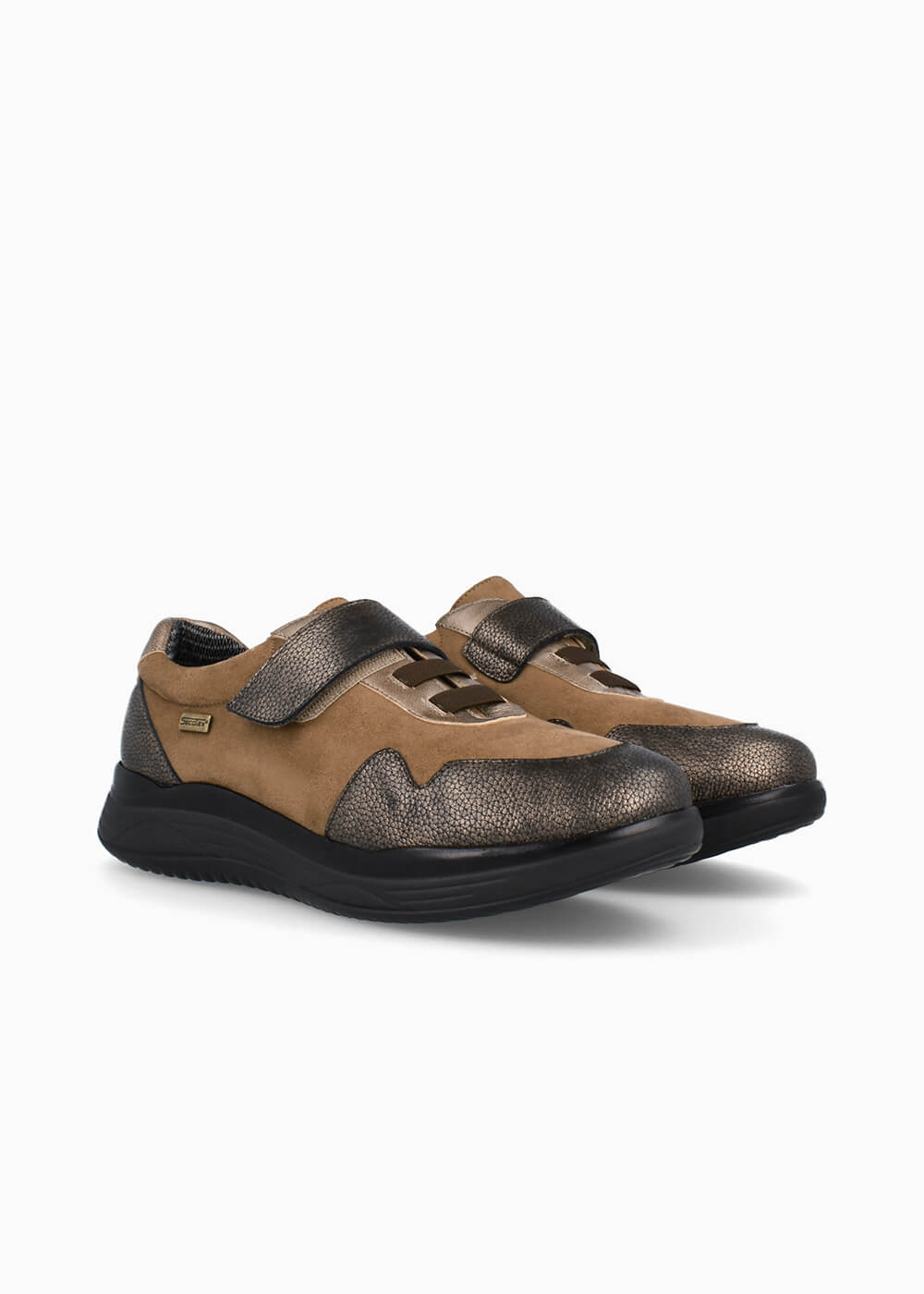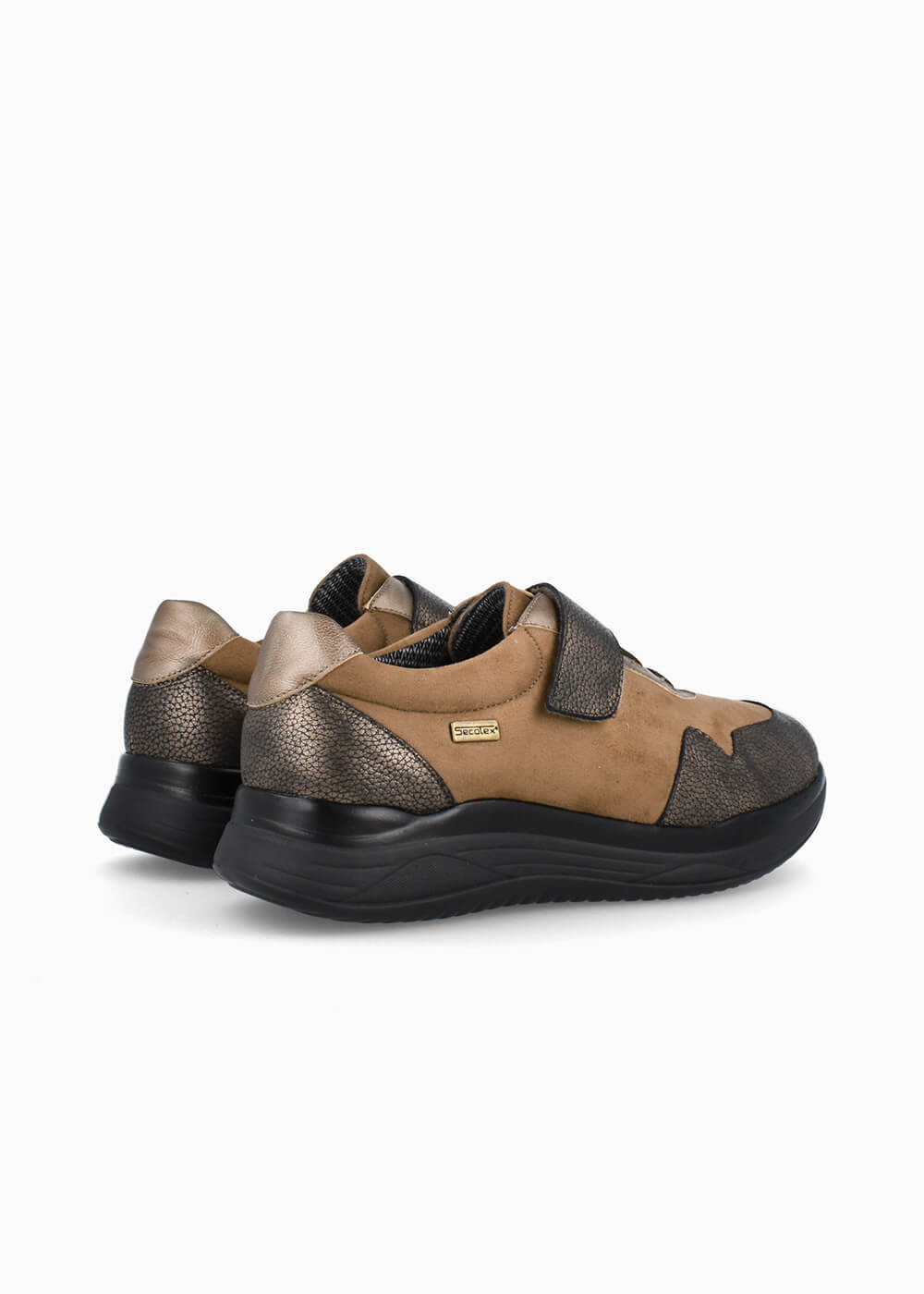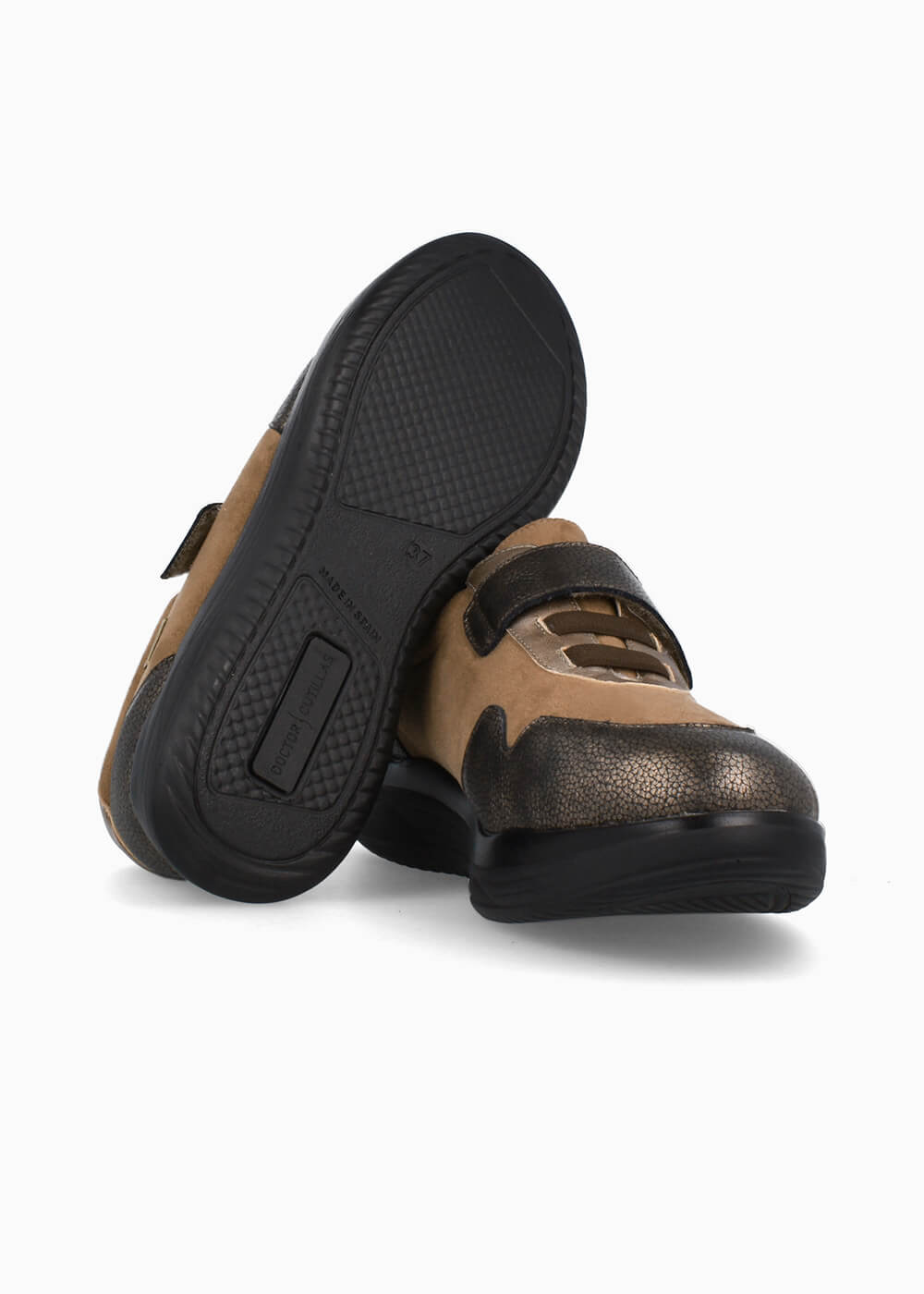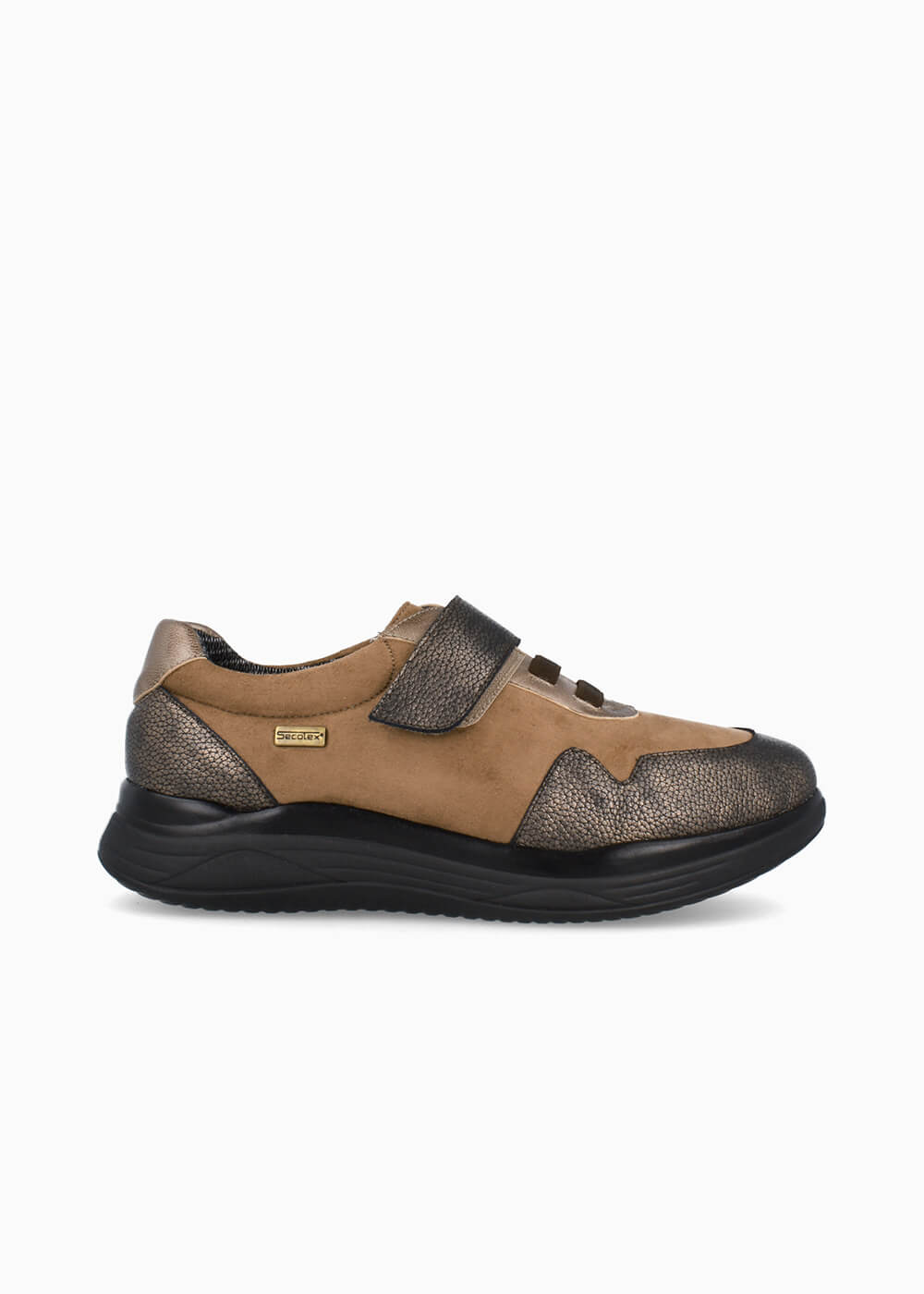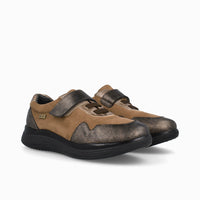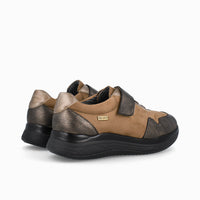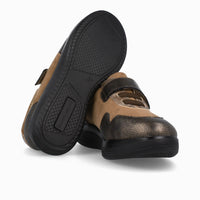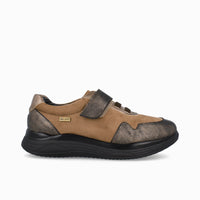 Asegúerese de haber seleccionado su talla antes de añadir el producto al carrito.
Women's sneakers with SECOTEX technology, made of a combination of metallic leather and lycra. Lining with heat-sealed SECOTEX membrane. Removable insole and maximum comfort technological sole that cushions the entire footprint and recovers its original shape after each step. SEXOTEX is a waterproof and breathable membrane exclusive to Doctor Cutillas that makes it difficult for water to enter the feet, and at the same time facilitates the evaporation of moisture, keeping them dry and avoiding bad odours. The integration of the exclusive SECOTEX technology of Doctor Cutillas in the footwear, in addition to preventing the entry of water, guarantees effective perspiration and evacuation of sweat, keeping the internal temperature of our feet in balance.
Characteristic
Toe: Closed
Sole type : Flat
Closing:
Print:
Season: Autumn-Winter


Composition
Outer material: Lycra-Leather
Inner material: Aloe vera textile lining
Insole: Microfiber
Removable : Yes
Sole: ComfySteps

We ship to mainland Spain, the Balearic Islands and Portugal (the Azores, Madeira, Ceuta and Melilla Islands are excluded).
Shipments in the Peninsula (Spain and Portugal) will be made within 24/48 hours (Azores and Madeira Islands are excluded).
Shipments to the Balearic Islands will be made within 48/72 hours.

SHIPPING COSTS:
- Spain mainland : €5
- Balearic Islands : €12
- Portugal : €9
For shipments outside these areas, please contact us at contacto@doctorcutillas.com.
CHANGES OR RETURNS. Contact us at the following email address contacto@doctorcutillas.com or by calling 966 662 504 where they will indicate the steps to follow.